First sea turtle nest of the season found on Sanibel's west end.
The Sanibel-Captiva Conservation Foundation has recorded its first sea turtle nest of the season.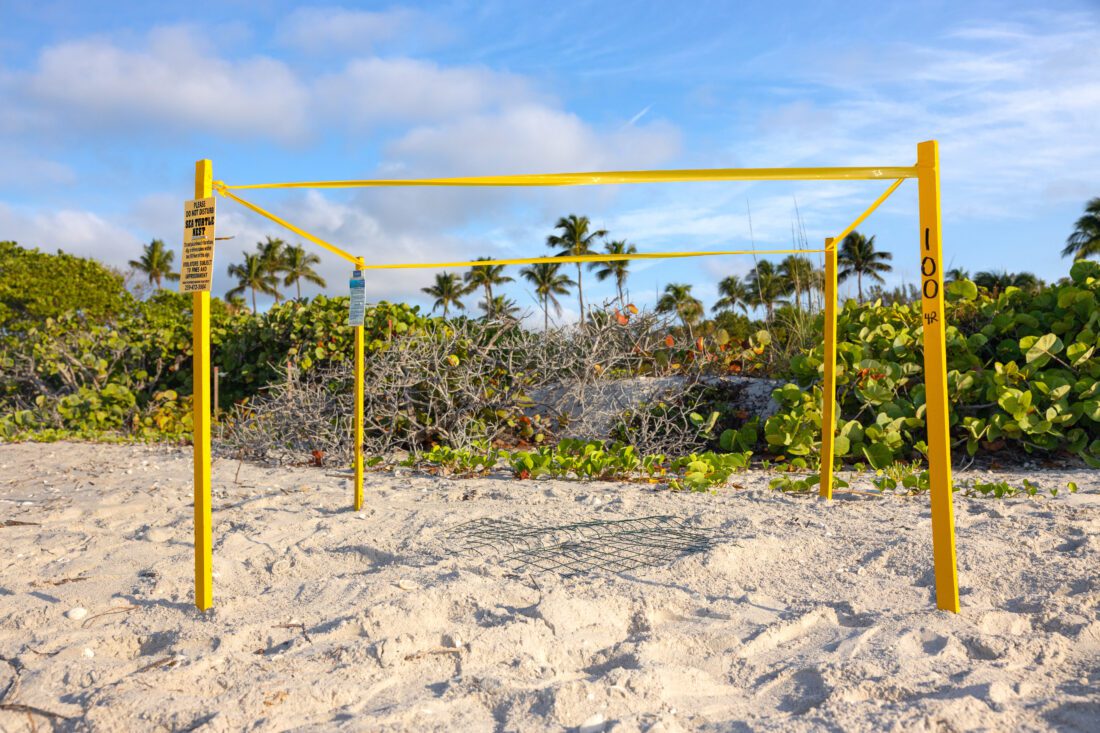 On April 27, a loggerhead nest was discovered on the west end of Sanibel.
"Today marks the same day as the first nest in 2021. Our sea turtle team was excited to get sandy knees again as they put up the vivid yellow stakes that protect nests on our islands," it reported at the time.
The SCCF also recorded the first false crawl of the season on the west end on April 27.
Sea turtle monitoring originally began on Sanibel in the 1950s with Charles LeBuff and Caretta Research Inc., making it one of the longest-running monitoring programs in the country. When Caretta Research disbanded in 1992, the SCCF took over the program and continues to manage it today.
Loggerhead is the most common marine turtle species to nest on the islands, followed by the green sea turtle. Leatherbacks and Kemp's ridleys are rarer, but they have nested on Sanibel-Captiva before.