Alison Hagerup and Turner Beach Parks will be both be closed in full and partially during the Captiva Island Beach Renourishment Project. Captiva Erosion Prevention District apologizes for any inconvenience you may experience while this important project is completed. The scope of the project includes the restoration of Captiva Island beaches and dune systems from Blind Pass to Redfish Pass. CEPD has contracted with Great Lakes Dredge & Dock Company. LLC to perform this work. Funding provided by the Florida Department of Environmental Protection, Lee County, Lee County Tourist Development Council, and the Captiva Erosion Prevention District. Anyone with questions regarding the Captiva Beach Renourishment Project is invited to contact the Captiva Erosion Prevention District at(239) 472-2472. The dates for closure are as follows:
TURNER BEACH
Full Closure- 8/9 to 8/21
Partial Closure- 8/21 to 9/6
Full Closure- 9/6 to 9/13
ALISON HAGERUP BEACH
Full Closure- 9/6 to 9/13
Partial Closure- 9/14 to 10/10
Full Closure- 10/11 to 10/25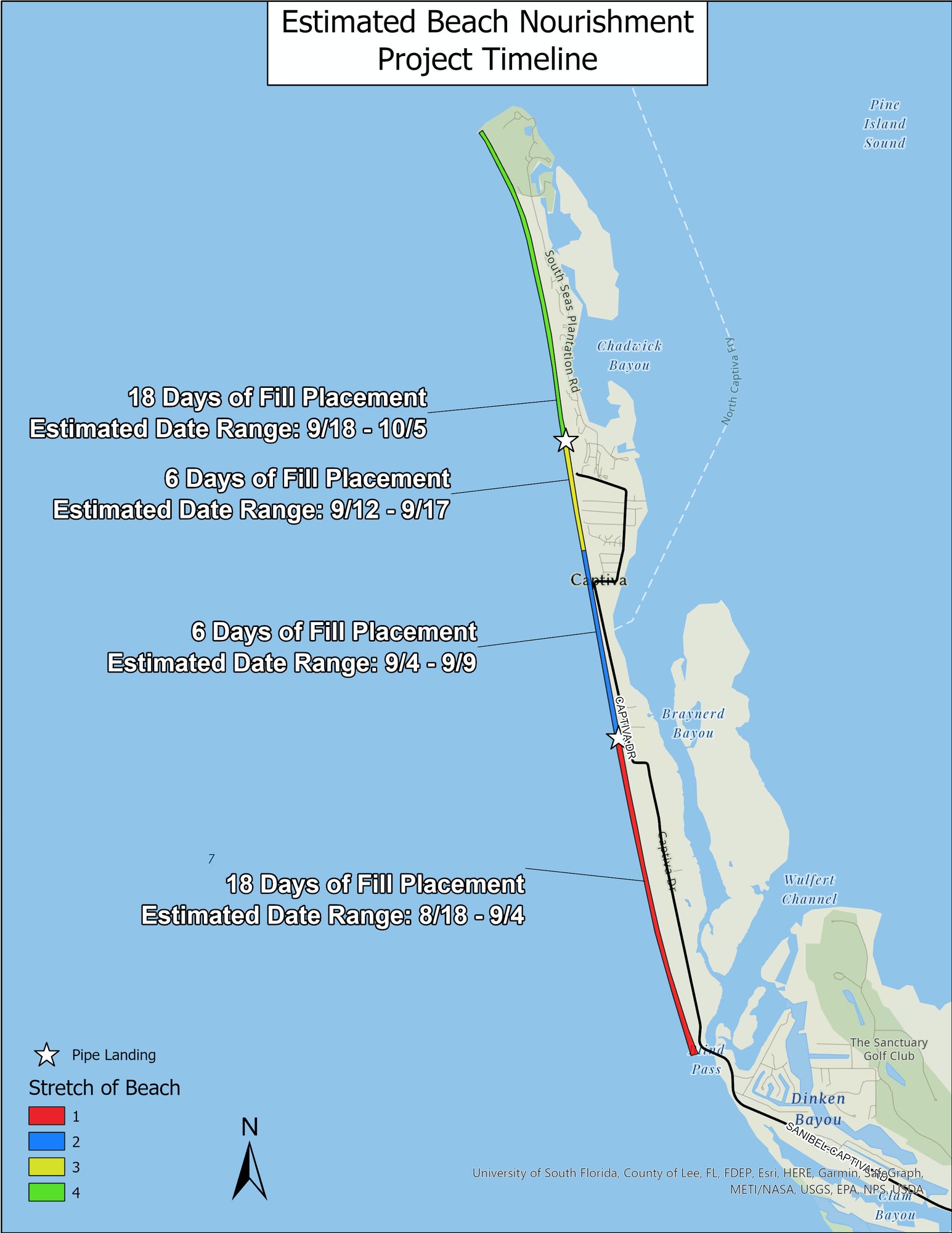 *Dates are estimated and subject to change.